Discover the Independent Living You Deserve.
A More Flexible Retirement.
Just one monthly payment covers every service, amenity and convenience we offer. It pays for all maintenance, housekeeping, meals, water, cable, electricity, unlimited use of community spaces and much more. Living well at East Ridge at Cutler Bay means access to services, conveniences and amenities that promote worry-free living. Once you're here, opportunities for the good life continue and never stop.
Limited-Time Savings
We believe so much in our lifestyle, that we're offering you an opportunity to enjoy the community on a short-term rental basis at a discounted price.
Retire in Style.
Move into a beautifully updated and maintenance-free home at East Ridge and retire to a life of style and ease. Choose from a variety of floor plans – each one is different and features its own style and finishings.
Savings for Veterans
Call to learn about savings for veterans and spouses of veterans.
Close to Everything You Love.
Our 76-acre community is located just south of Miami, inside the city of Cutler Bay. We're minutes from Palmetto Bay Golf Course, Matheson Hammock, Southland Mall, Zoo Miami, The Falls and so much more. A weekend getaway to the Keys is a sunny drive south on U.S. 1; and Miami International Airport is about 30 minutes north of us.
Pricing
Our monthly pricing starts at $4,010.
Stay active and healthy at our fitness center, with senior-specific exercise equipment and a full-time wellness coordinator.

Discover exceptional hospitality, from detail-oriented housekeeping crew to attentive dining associates.
Live carefree with all maintenance provided – including weekly housekeeping and linen services.

Find the floorplan that fits your life. 19 different floor plans available – from cozy efficiencies to roomy cottage homes.
Enjoy chef-prepared dishes at every meal in one of our multiple dining rooms.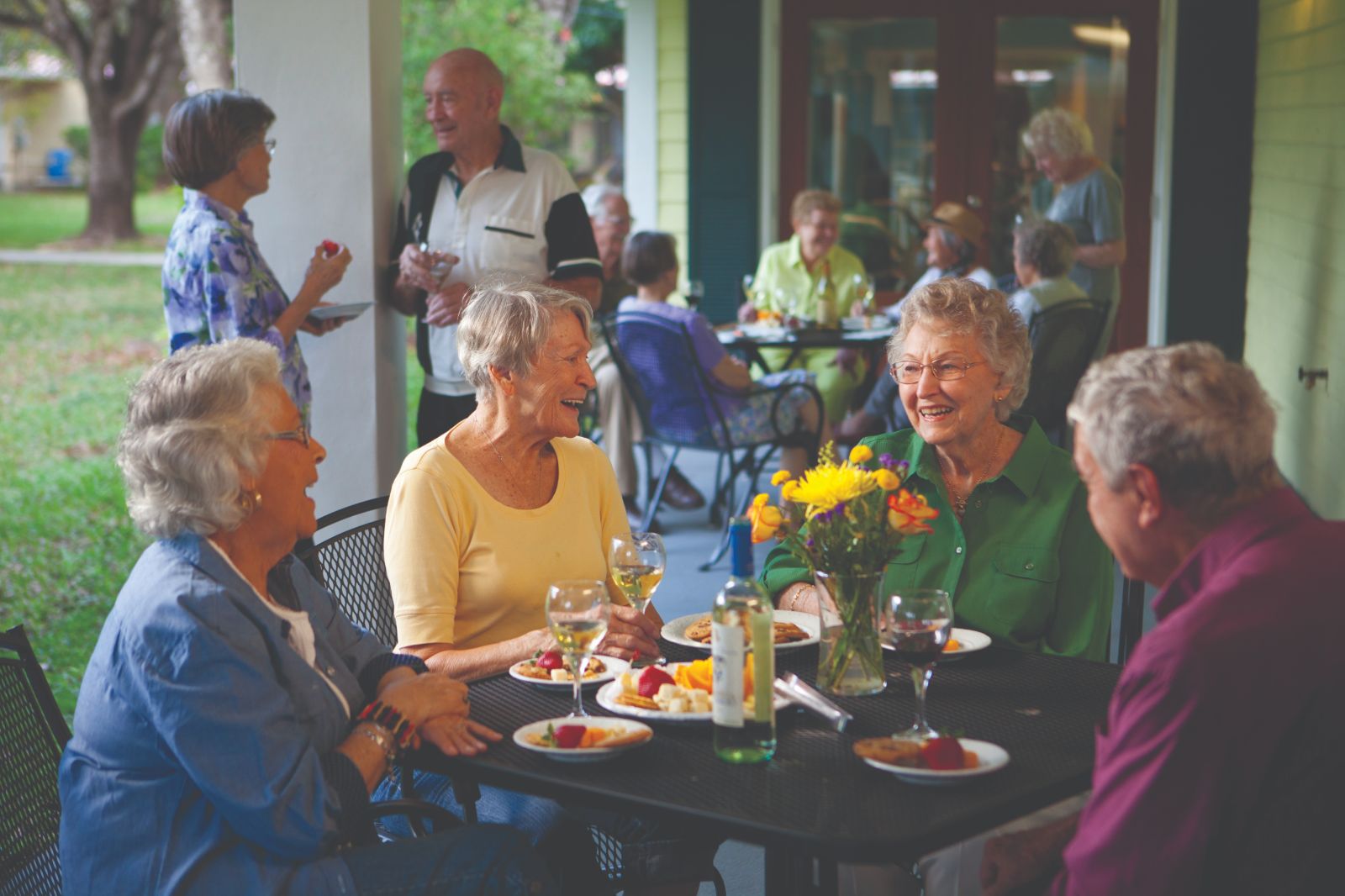 Revive Your Lifestyle.
Living well goes beyond physical health – it also includes mind and spirit, too. Which is why our wellness philosophy addresses all parts of your life. We look at wellness as incorporating 8 different dimensions: Physical, Social, Intellectual, Vocational, Spiritual, Emotional, Environmental and Health Services.
Relax and Leave the Cooking to Us.
At East Ridge, you'll find plenty of reasons to make your kitchen the least-visited room in your house. Choose a sit-down social meal in our dining room, or grab something to go in our new bistro. You'll feel as if you have a personal chef at every meal.
Rediscover the Good Life.
You'll feel as if this is a community of one – and you're the one. We're always at the ready to serve you, from our detail-oriented housekeeping crew to our attentive dining associates.
CALL US TODAY 305-414-0460