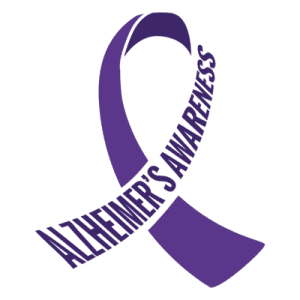 In honor of National Alzheimer's Disease Awareness Month in November, East Ridge is participating in the 2019 Walk to End Alzheimer's Disease in downtown Miami and is holding a mini-walk at the community.
The life plan community's mini-walk took place on Saturday, Nov. 2 and the goal was to recruit walkers to be part of "Team East Ridge" for the downtown walk while kicking off fundraising efforts. Last year East Ridge was one of the leading fundraisers for the event.
On Saturday, Nov. 16, East Ridge will join Miami Dade County's corporations and organizations in sponsoring the "2019 Walk to End Alzheimer's Disease" in Museum Park in downtown Miami.  Residents, families, employees and friends will be walking for "Team East Ridge."  The Walk kicks off with an 8 a.m. registration, a ceremony at 9 a.m. and the 9:30 walk.
The downtown Miami walk is one of more than 600 walks taking place throughout the country   to raise awareness and funds for driving situations;
Once-routine activities that require sequential steps, such as planning and cooking a meal or playing a favorite game, become a struggle as the disease progresses;
Advanced Alzheimer's disease may cause a person to may forget how to perform basic tasks such as dressing and bathing;
Depression, mood swings, distrust in others, social withdrawal, wandering, delusions and other mood changes.
We encourage loved ones to come and learn about Three Palms and the care that is available for assisted living and memory care, skilled nursing and rehabilitation services. For more information or to schedule a tour, please call (305) 256-3564 or visit www.EastRidgeatCutlerBay.com.