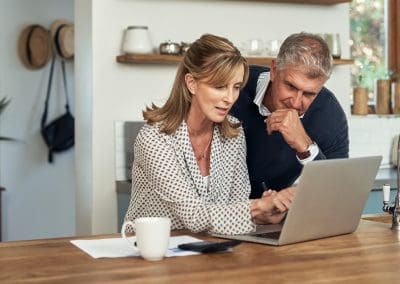 When making the decision to move to a full-service retirement community, you will certainly have researched ...
Is one of your goals for the new year to prioritize your health? How about minimizing everyday stress? As we age, ...
When it comes to senior living, one size does not fit all. Everyone's needs are different, and that's why it's ...
From Key West to East Ridge For Lauren Pazo, Community Outreach Marketing, joining the team at East Ridge at ...
Are you ready to retire the way you've always dreamed about? Everyone has different needs and desires, but one ...
Heading home for the holidays? Time spent with family members is invaluable, especially during the holiday season. ...
When you envision your ideal retirement, what does it look like? Most seniors crave a maintenance-free, worry-free ...
Whether you live in a senior living community or are aging in place at home, you likely have health care costs ...
Emerging trends in senior living have changed the industry's traditional approach to dining. East Ridge at Cutler ...
Your home has served you well throughout your adult life. Now, it could be the catalyst to a new adventure in ...
East Ridge at Cutler Bay, Greater Miami's Only True Life Plan Community Marks 60th Birthday with Weeklong ...