When your loved one has Alzheimer's disease or another form of dementia, they likely will have difficulty with ...
We all know that getting enough physical activity and making nutritious diet choices are key factors in helping us ...
Whether you live in Florida or will in the future, hurricane preparedness is something that should be on your ...
When it's time for a move to a senior living community, some older adults picture having to downsize to a smaller ...
Being creative is not just a hobby for Ana Maria Gonzalez; it's a way of life. For more than 30 years, she's ...
Do you or your loved ones have a plan in place for the future? You may have thought about your ideal retirement, ...
Tech and seniors don't seem like something that makes sense, n'est-ce pas? However, today's grandparents are not ...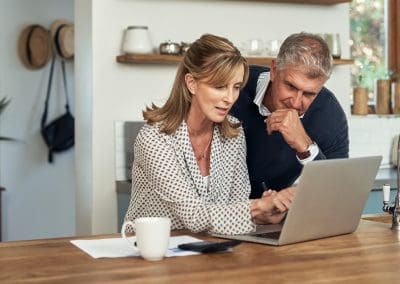 When making the decision to move to a full-service retirement community, you will certainly have researched ...
Is one of your goals for the new year to prioritize your health? How about minimizing everyday stress? As we age, ...
When it comes to senior living, one size does not fit all. Everyone's needs are different, and that's why it's ...
From Key West to East Ridge For Lauren Pazo, Community Outreach Marketing, joining the team at East Ridge at ...